the Mount Olive Baptist Church
MOBC's primary vision is to make all persons aware of God through God's self-disclosure and God's redeeming love as revealed in Jesus Christ, and, enabled by the Holy Spirit; in hopes that all may become new persons in Christ, respond in faith and love, know who they are and what their human situations mean, grow as children of God; rooted in the Christian community, live in obedience to the will of God in every relationship, fulfill their common vocation in the world, and abide in Christian hope.
A caring church building families through transformational ministry. #Jointhefamily!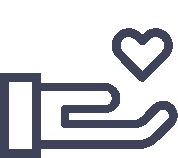 "Whoever is generous to the poor lends to the lord, and he will repay him for his deed."